Feeding Identities in Asia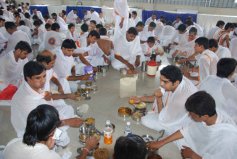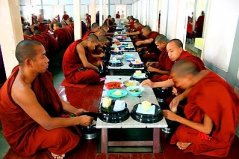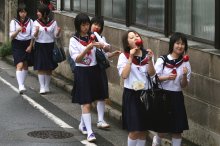 International Workshop: "You Are What You Eat": 'Feeding Identities' in Asia, 2.-3.9.
Department for South and East Asian Languages and Cultures, Ghent University
(Blandijnberg 2, 6th floor, 9000 Ghent, Belgium)
PROGRAM
Friday 2.9.
18:00 Welcome note
18:15 Keynote: Uta Schaffers (University of Koblenz): Becoming 'the Other' while Eating: Glimpses on the Discourse of Anthropophagy in the 18th and 19th Century.
19:15 Reception
Saturday 3.9.
10:00 Eva De Clercq (Ghent University): You are when you eat: on the Jain prohibition of eating after dark.
10:20 Ann Heirman, Tom De Rauw (Ghent University): Offenders, Sinners and Criminals: The Consumption of Forbidden Food.
Discussion
Break
12:00 Ellen Van Goethem (Kyûshû University): Whence to food came: Inscribed wooden tablets and transportation in 8th-century Japan.
12:20 Andreas Niehaus (Ghent University): Disciplining Desire: Attaining Long Life through Taoist Food Regulations in Early Modern Japan.
12:40 Christian Tagsold (Düsseldorf University): Is it 'Un-Japanese' to have Diabetes?
13:00 Discussion and closing remarks
14:00 Lunch
Discussant: Niko Besnier, University of Amsterdam Link
Organizer: Andreas Niehaus
Registration: andreas.niehaus@ugent.be